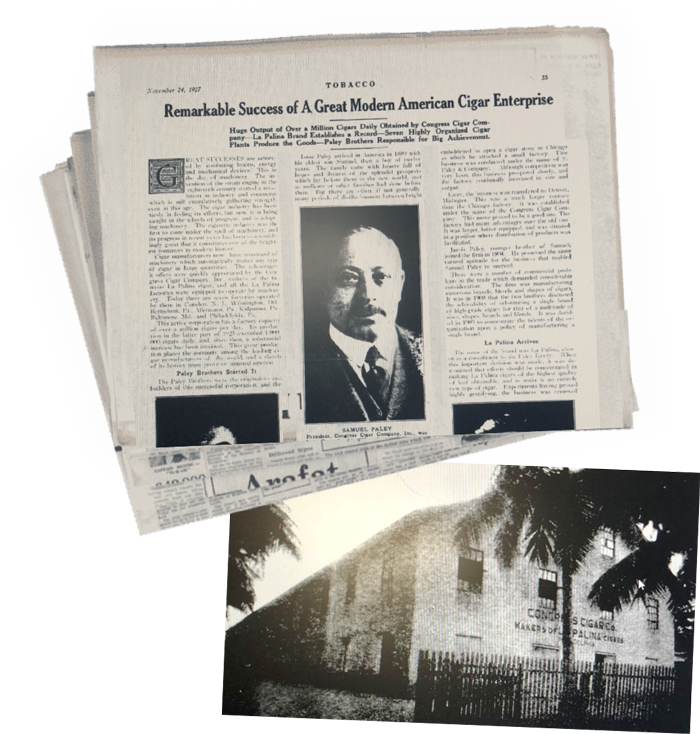 The Beginning
---
1896
One of the more alluring, enduring features of cigars is their often romanticized history.
And one of the most historically significant American cigarmakers is none other than LA PALINA, since 1896.
Most cigar enthusiasts associate heritage cigar manufacturers and marcas (brands) with Cuba, however, they're wrong to presume that the Golden Age Nineteenth-Century Cigar Juggernaut (the original 'Cigar Boom') came to an abrupt halt at the Tropic of Cancer.
It didn't. Cigar making and dark tobaccos migrated effortlessly all the way north to the Connecticut River Valley, and Northwest to the Great Lakes, specifically Chicago, the birthplace of La Palina Cigars (né Congress Cigar Factory).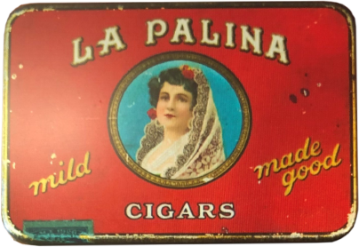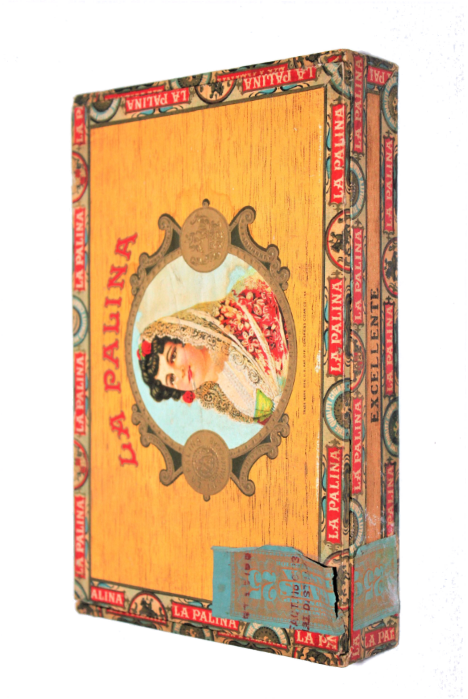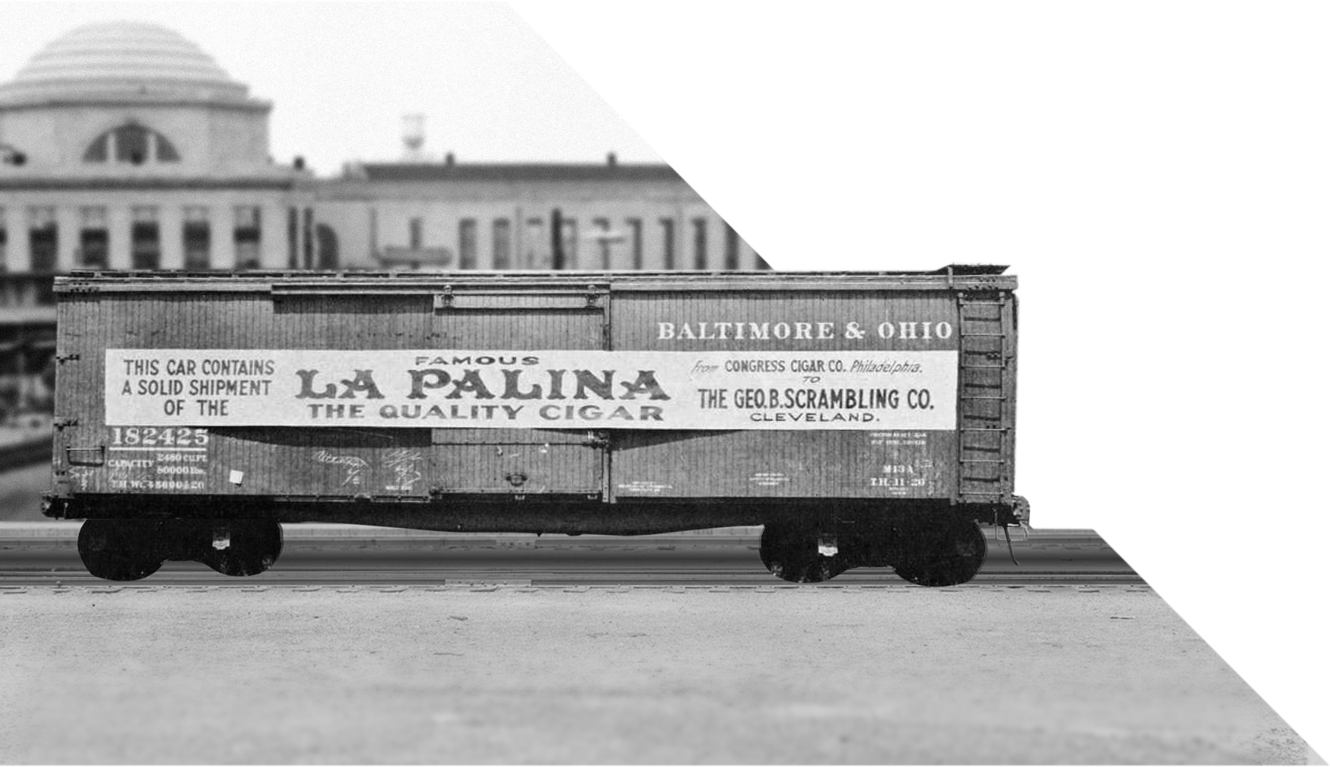 THE GILDED AGE
---
In the first half of the 1890s, the Windy City had some 300 cigar operations within the city limits. But a young and entrepreneurial Ukrainian émigré, Samuel Paley, saw opportunity for there to be at least 301.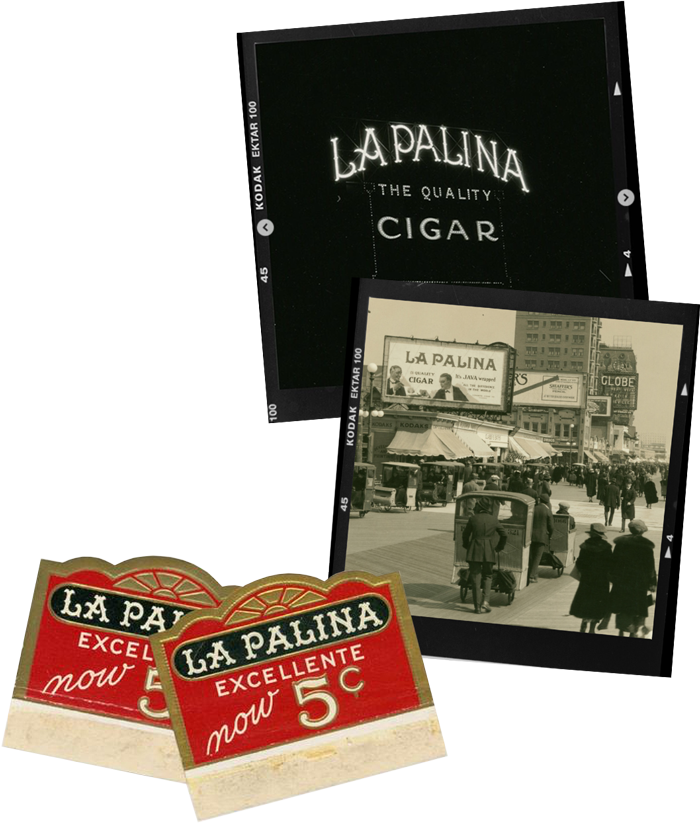 CONGRESS CIGAR CO.
---
1910 - 1960
Sam worked his way up at other cigar factories, first as a lecturer, then a roller, then a manager. Eventually, Sam founded Congress Cigar Factory in 1896. Its first cigar range was "La Palina " named in honor of Sam's wife, Goldie Drell Paley, and at its height, Congress Cigar was making 1 million cigars—Per Day!

Three decades later, the Great Depression arrived, and Congress lamentably suffered the fate of most contemporary cigar concerns and folded with little fanfare—but not before providing some substantial investment capital to the fledgling Columbia Broadcasting System, a radio network helmed by Sam's son, William S. Paley.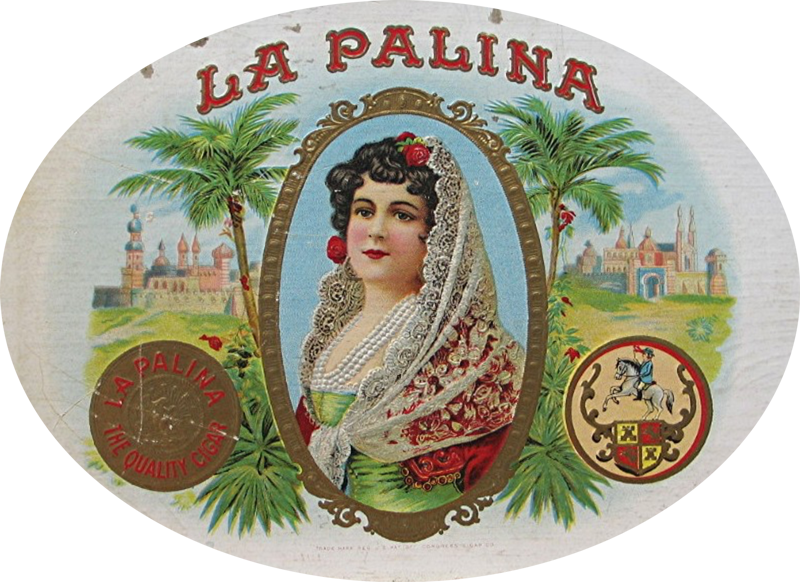 Of course, Columbia Broadcasting would go on to become CBS, one of the original big three American television networks. So, while CBS took off in radio in 1928, by 1930 Congress Cigar Factory would have been a mere footnote were it not for Sam's grandson and William's son, William "Little Bill" Paley.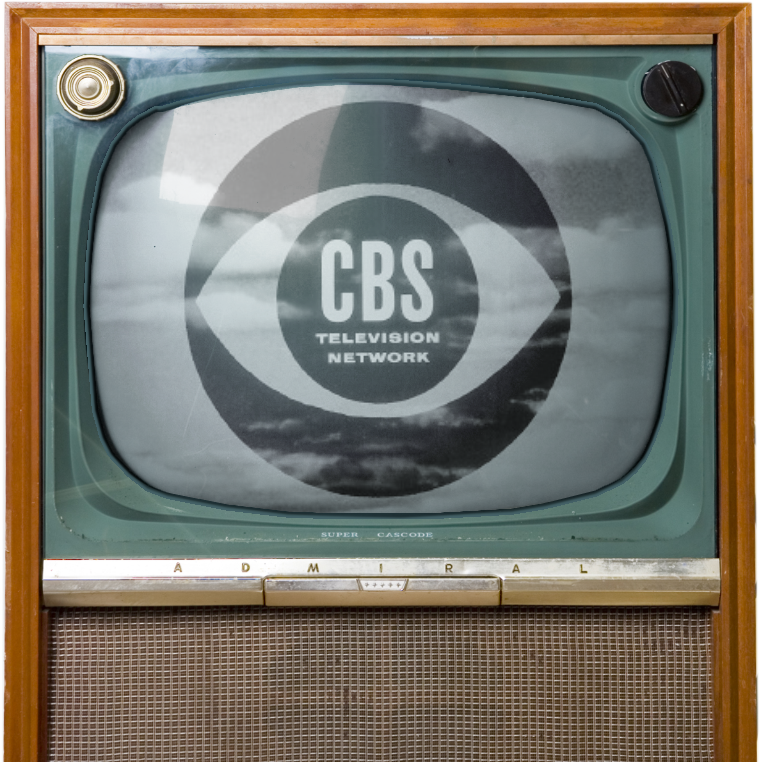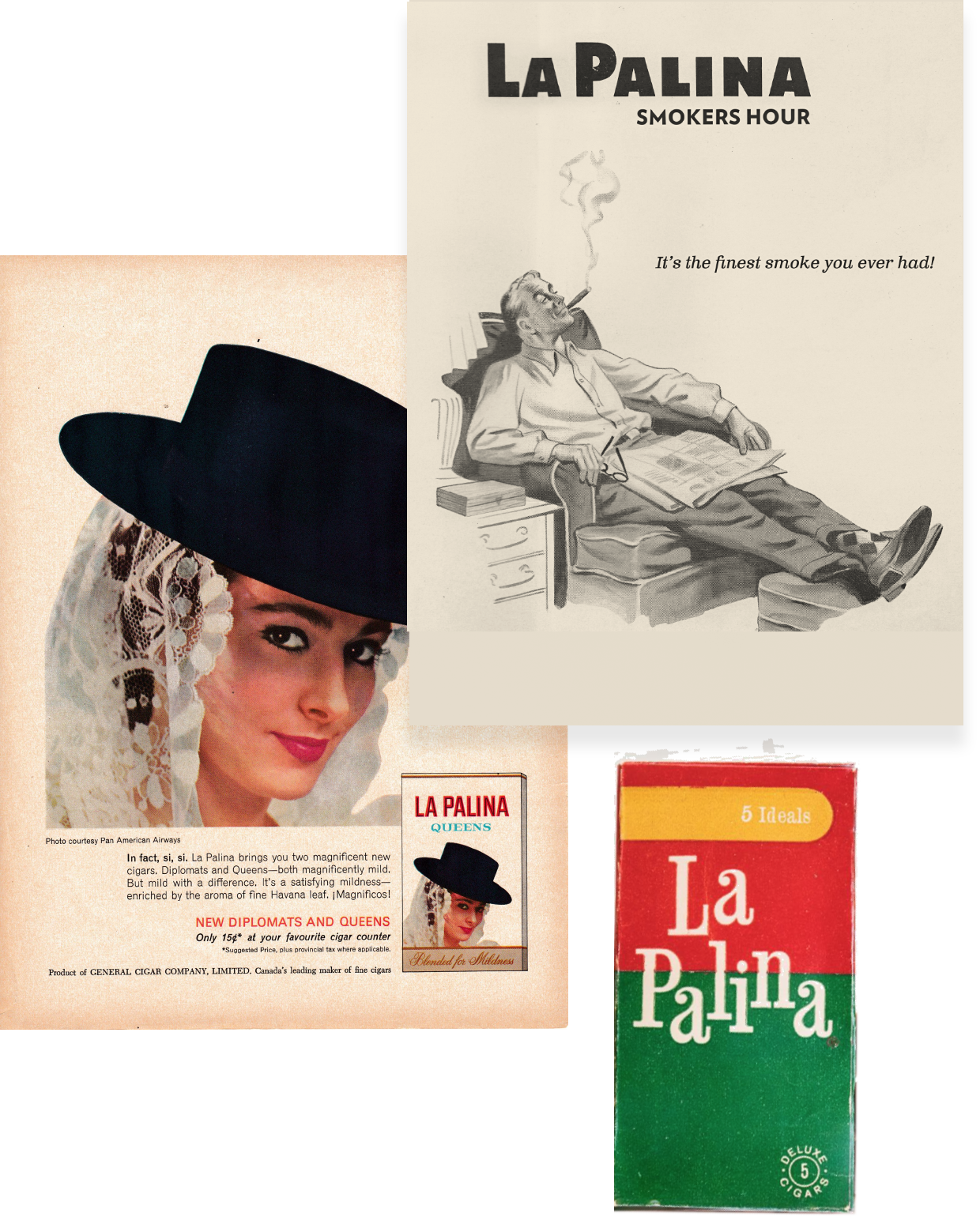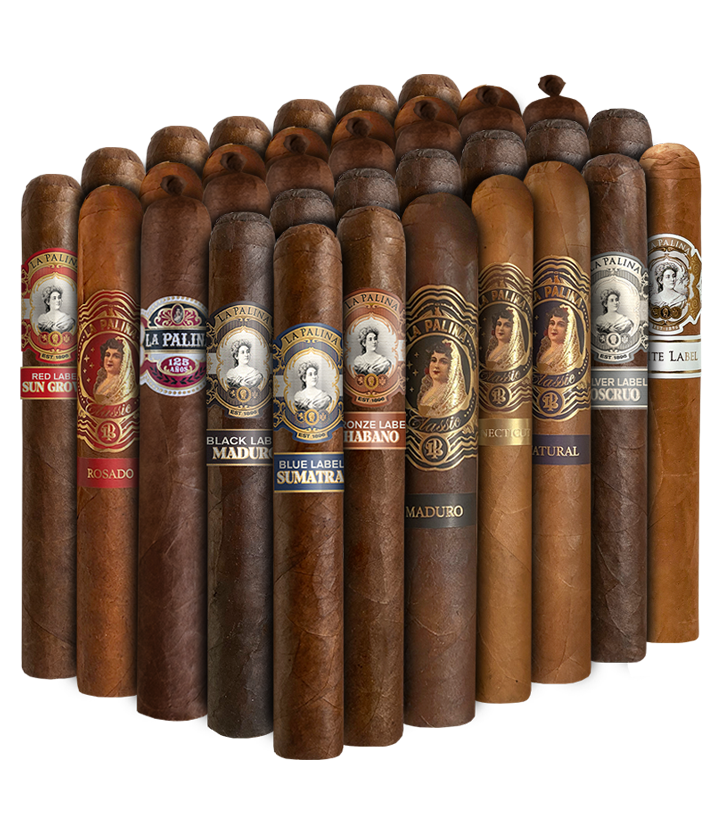 "Little Bill" is the son of the television industry "Tiffany Network" titan William S. Paley, as well as Barbara "Babe" Paley, a fashion editor at Vogue who went on to become one of the twentieth century's best-known socialites and fashion icons. "Babe has only one fault: She's perfect." Truman Capote once observed "Otherwise, she's perfect." As such, he was graced with business savvy and unparalleled panache.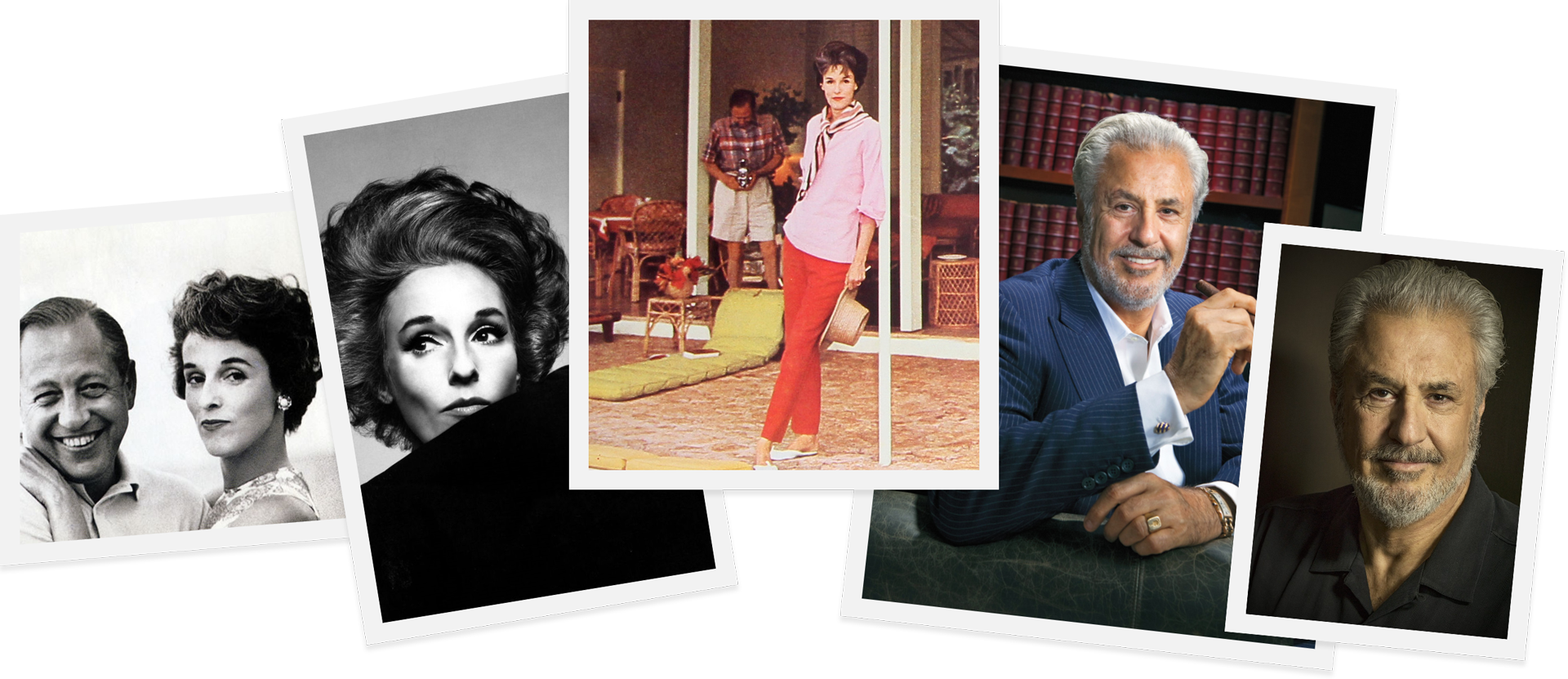 2015
THE NEW LA PALINA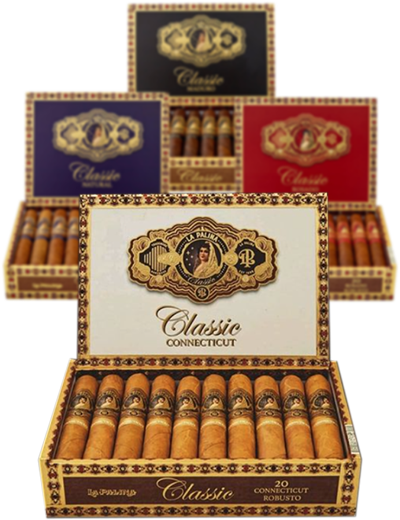 In the early 2000's, Bill undertook the self-directed mission to revive La Palina as a "personal signature luxury cigar", in the manner of his grandfather's dedication to excellence and his parents' meticulous attention to style—"Creating cigars emblematic of the original," he said at the time.
Like many cigar companies today, La Palina 2.0 is a negociant—meaning it does not own its own factory, but it does own its tobacco, finished products and brands. After many years of planning, in 2010, the revived La Palina was launched with great fanfare on a rooftop bar in New York City.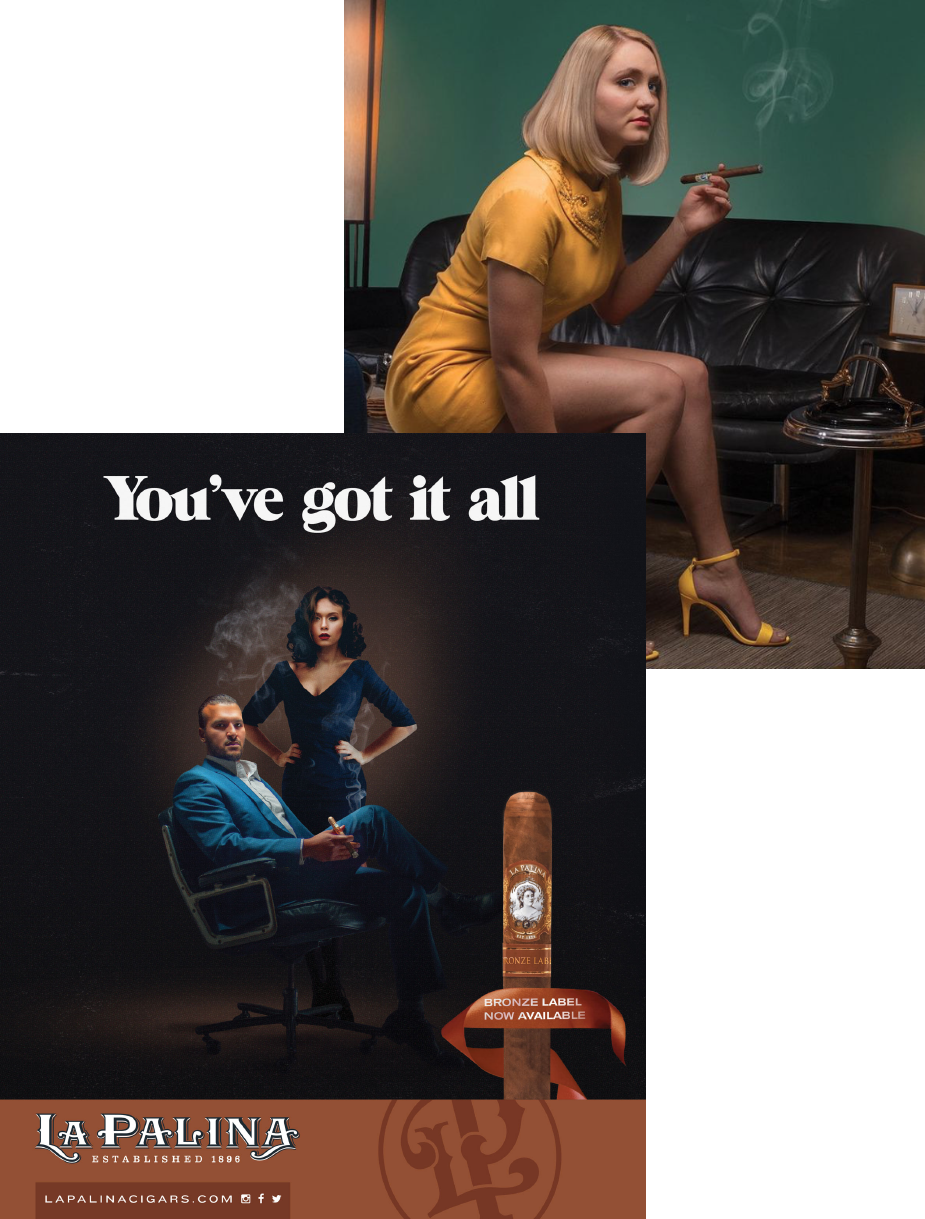 During that time, La Palina collaborated with the Bahamian owned Graycliff Cigar Company. The reason behind this alliance was because the Paley family had an estate, called Lightbourne House, that was located on Lyford Cay in the Bahamas. Bill frequented the nearby Nassau five-star eatery, which also boasted a boutique cigar factory. Working with Graycliff turned out to be short-lived, however, forcing La Palina to look elsewhere.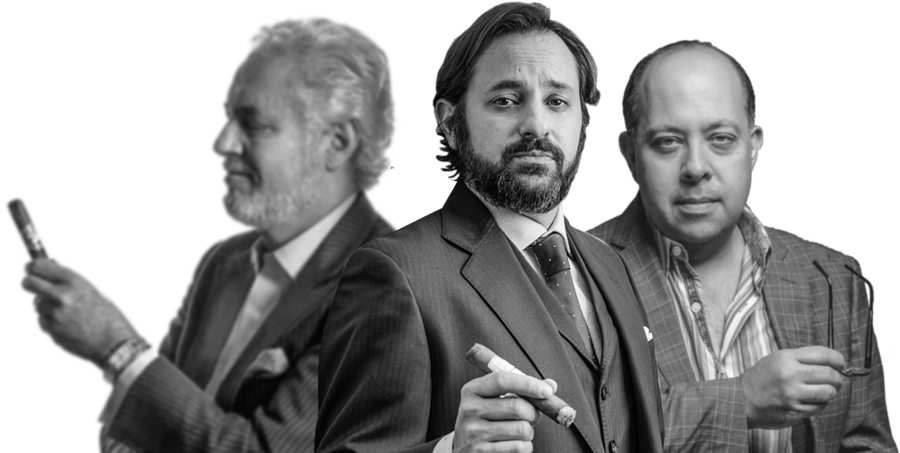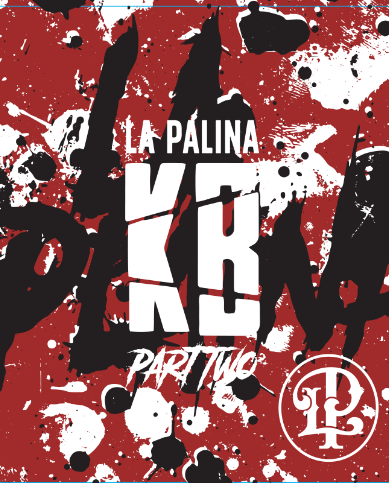 THE FUTURE
2021
Five years after relaunching the La Palina brand, Bill partnered with two stawart cigar-industry veterans, Samuel "Sammy" Phillips, previously of Rocky Patel Cigars and Alec Bradley, and Clay Roberts, also formerly of Alec Bradley and AJ Fernandez. With Sammy and Clay onboard, the company took shape to become the cigar company it is today, with highly-rated premium and ultra-premium handmade cigars that are crafted in Honduras, Nicaragua (working with tobacco master AJ Fernandez), the Dominican Republic and Miami, USA. Miami is where the La Palina cigar portfolio apex limited-production cigars, the La Palina Goldies, are rolled at the touted El Titan de Bronze Fábrica de Puros Factory.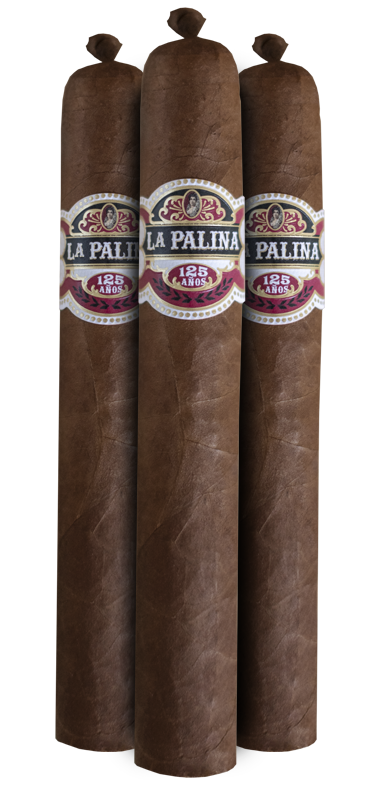 Celebrating
125 Years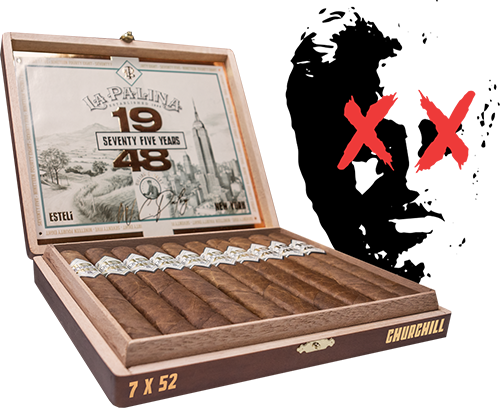 All this has far outgrown Bill Paley's original vision of a "personal" cigar. He remains a principal in, and chairman of La Palina Cigars, however, the company is now under the stewardship of Sammy and Clay who collectively share and maintain an unwavering commitment to quality and tradition redolent of the inimitable bon-vivant Paley style.
Old Sam himself would be proud.